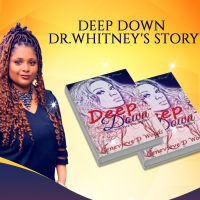 GENEVIEVE D. WOODS
Contemporary Romance, Christian Fiction, African American Interest, Biographies & Memoirs, Christian Nonfiction
Profession

Author, Spoken Word Artist , Poetry, Procurement, Inside Sales
Genevieve D. Woods was born in the South and considers herself a true Southern girl. She is an avid reader of all genres and has a great love of music, which, if you pay close attention, you'll see come through in her writing.
Genevieve is the bestselling author of the Greatest Love Series with the fifth book due out in late-January 2017. All I'll Ever Ask, After Church, Dawn and Autumn, and Just Be Held consistently hold steady in the top 50 books in African American Christian Fiction on Amazon.com with Just Be Held debuting at #2. With the release of the fifth book, Genevieve's Greatest Love Series will reach its conclusion; however, she will be following some of your (and her) favorite characters as they move forward in their lives.
The thing you fear most has no power. Your fear of it is what has the power. Facing the truth really will set you free.
Oprah Winfrey
Deep down within the heart there is a stillness which is healing a trust in the universal laws which is unwavering and a strength which is rocklike. But because it is so deep we need both patience and perseverance when digging for it.
Paul Brunton